Online Church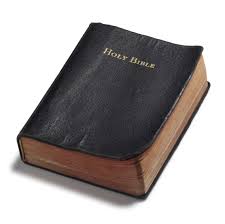 CLICK BELOW TO VIEW THE ONLINE BIBLE
KJV Dictionary Definition: Purpose
That which a person sets before himself as an object to be reached or accomplished
Phil 3:13-14
Romans 11:29
What Does the Bible say is the purpose of our lives?
"Everyone who is called by My name, And whom I have created for My glory, Whom I have formed, even whom I have made." (Isaiah 43:7).
According to the Bible, our purpose and the reason we are here is for God's glory. In other words, our purpose is to praise God, worship him, to proclaim his greatness, and to accomplish his will. This is what glorifies him. We were created by him according to his desire, and our lives are to be lived for him so that we might accomplish what he has for us to do. When we trust the one who has made us--who works all things after the counsel of his will (Ephesians 1:11), then we are able to live a life of purpose. How we move to that point is up to the individual.
Psalm 138:8 Romans 12:2 Romans 12:1-5
1 Peter 5:7 Casting all your care upon him; for he careth for you. Leave your prayer requests here, and we will take them before the Lord.
Submit a Prayer Request
Prayer Requests
There are no prayer requests posted here.